By Sarah Mardenly -Mar 26, 2019
For those who love and appreciate the sight and sound of an incredible rare vintage race car, a car once known as the fastest in history "GT King of the Golden Era", the stunning experience of the Cobra Daytona Coupe is not lost!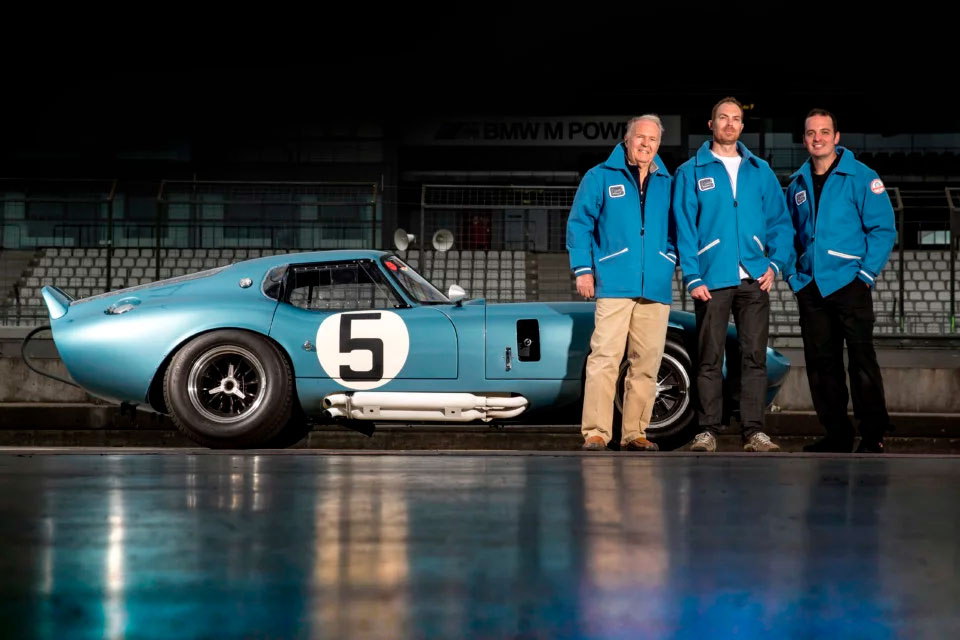 Daytona Coupe's designer Peter Brock, Bastian Ebener and Mikael Tarne
Daytona Coupe's designer Peter Brock joined forces with Mikael Tarne (Daytona Coupe Aps – Denmark) and Bastian Ebener (AMMAS – Germany) to once again build, in perfect detail, exacting recreations of the six legendary racers so they could again be seen in competition at FIA approved vintage events around the world.
Tarne and Ebener as per Brock's testimony are the first company to successfully recreate the 1964 Cobra Daytona Coupe. They were the only ones who managed to 3D scan two of the originals CSX2299 in the Shelby American Miller Collection and CSX2287 in the Simeone Museum. Both cars have their special unforgettable mark in Car History!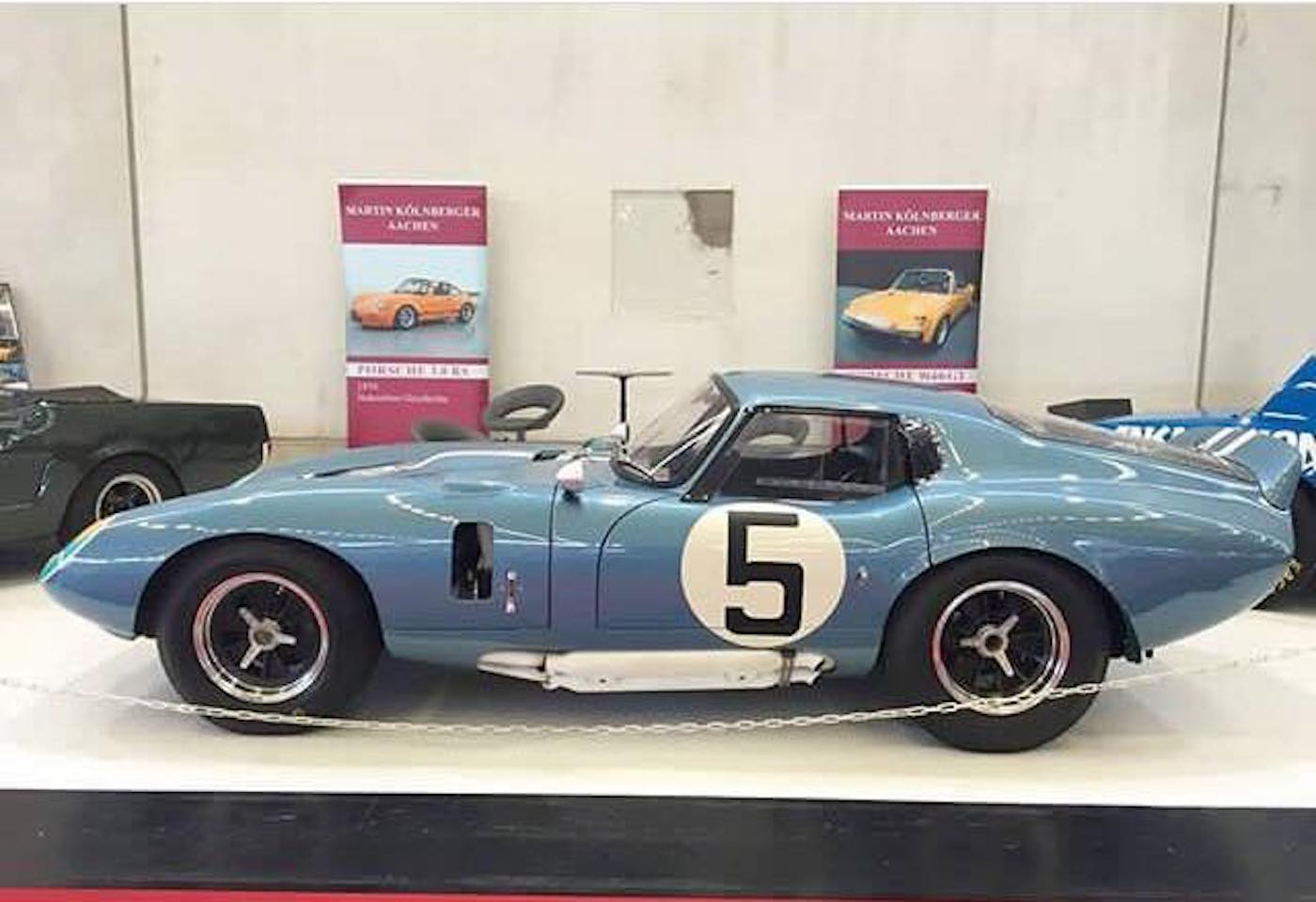 As Mikael Tarne owner of the project says,
"FOR US THERE IS ONLY ONE WAY WE COULD CONDUCT THESE BREATHTAKING RECREATIONS. WE BELIEVE THAT "THE BEST IS JUST GOOD ENOUGH"
NOW those babies need a loving home. For more technical and financial details you can contact Mikael Tarne in person or check out the Facebook and Instagram of the project. Watch the car in action here:
https://daytona-coupe.com/wp-content/uploads/2019/05/Cobra-Daytona-Coupe-1068x712.jpg
712
1068
ph
https://daytona-coupe.com/wp-content/uploads/2018/10/cobra-logo-110.png
ph
2019-05-13 20:13:52
2019-05-13 20:49:34
This Car Matters!